200 Ml Vastu Pure Ghee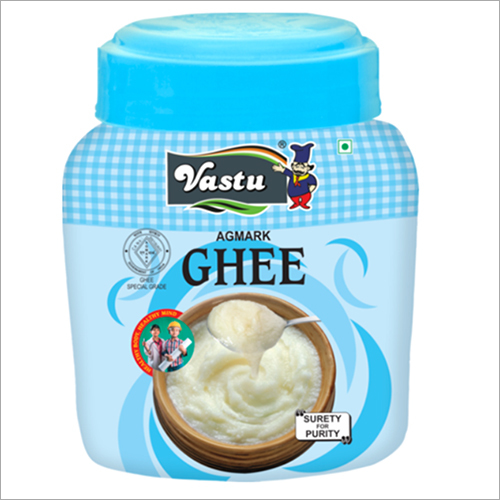 200 Ml Vastu Pure Ghee
Price And Quantity
Product Specifications
White and Yellow

Old-Aged , Children, Baby, Adults
Product Description
We are reckoned to be the most efficient manufacture and supplier of a wide assortment of 200ml Vastu Pure Cow Ghee. This fat contains protein, fiber, sugar, cholesterol, sodium, trans fat, saturated fat, vitamins and various other beneficial nutritional values that are good to be used. It is suitable to be utilized in making different types of vegetables, food items and dishes. Moreover, this range of Vastu 200ml Jar Cow Milk Fat. We advise you that to retain its optimum quality and longer shelf life, this range should be kept in cool and dry place.
Product Details:
Ingredient: Milk Fat
Serving Size: 10 ml.
Energy: 814 kcal./100 ml.
Amount

Per 100 ml

Per Serving

%DV Per Serving

Total Fat

90.46 g.

9.04 g.

15

Saturated Fat

64.79 g.

6.47 g.

32

Trans Fat

0 g.

0 g.




Cholesterol

0.19 g.

0.019 g.

6

Sodium

0 mg.

0 mg.

0

Total Cholesterol

0 g.

0 g.

0

Protein

0 g.

0 g.




Vitamin A

490 ug.

49 ug.




Not for significant source of detary fiber. Sugars. Vitamin C, Calcium and Iron. *present Daily values (DV) are based on a 2,000 kcal diet.
Note:
Best before 9 Months From The Date of Packing when stored In a Cool and Dry Place.